Media
Check us out on CH Morning Live!
One of our patients was on CH Morning Live with one of our Occupational Therapists. They highlighted Party for Pain, and how the funding helps our patients. Check it out at CHCH.com/party-pain-2/
Please help us out by spreading information on Party for Pain – share this link on Social Media, like our Facebook page, email it to your friends and colleagues.
THANK YOU to all of you who help and support Party for Pain!
Read about us in The Insider Express!
Read about Take Charge! in Hamilton Health Sciences newsletter The Insider Express.
Support Group
Living Sharing Caring

Take Charge members can interact with other members who suffer from the problems related to their illness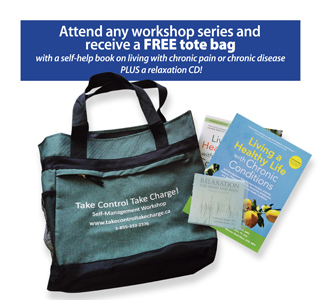 Online Chronic Self-Management Program
FREE to individuals across Ontario who are living with one or more chronic conditions such as diabetes, chronic pain, high blood pressure, stroke, cancer, heart or kidney conditions. Many of the workshops are also beneficial for caregivers and anyone looking to improve their health literacy. The online programs can be accessed from any device with an internet connection and have been designed to meet different needs; from one-on-one health coaching and group-based workshop series, to one-time health literacy webinars. To learn more about the online self-management programs or to register for an upcoming program visit
or call (Toll-free) 1-844-301-6389