Welcome to Take Control Take Charge ZOOM Virtual Workshops
Due to the COVID-19 Pandemic, we have had to take our workshops online, so you can continue with the self-management support from your own home.
What is a "Virtual" Workshop and how do you access one?
Technology has made it possible for you to access a workshop from the comfort of your own home. In order to participate in a "Virtual Workshop",  you will need to pre-register for the workshop that interests you.
FOR FURTHER INFORMATION ABOUT OUR PROGRAM AND UPCOMING WORKSHOPS, PLEASE CALL OUR TOLL-FREE NUMBER
1-855-333-2376
COVID-19 UPDATES
The COVID-19 pandemic continues to evolve in Canada. Information from the Federal and Provincial Governments continues to change and we will continue to provide you with updates as new information becomes available. The Self-Management Program is in contact with Hamilton Health Sciences and will follow guidelines and recommendations provided by Senior Leadership of the Hamilton Health Science Organization.
As of March 15th, 2020 all workshops and training sessions will be postponed until further notice.
Please continue to monitor www.takcontroltakecharge.ca for updates.
Welcome
Many people suffer with ongoing health conditions that can effect so many areas of their lives. Take Control Take Charge services  Niagara, Hamilton and the Halton and Haldimand regions.  Located in Hamilton at the Hamilton Health Sciences, we offer two workshops that are aimed to help people live their lives to the fullest with their ongoing health conditions. Both workshops are FREE and run six (6) weeks. You are welcome to bring a family member with you, so they too can understand living with chronic pain and chronic disease.
One or more of these workshops may be perfect for you! [Read More]
FREE Self-Management Support Now Available Online!
As you know, all in-community self-management support programs have been suspended across Ontario in an effort to do our part to minimize the spread of COVID-19. At this time, we have partnered with The Online Self-Management Program to provide you with support to help you manage your health through this unprecedented time.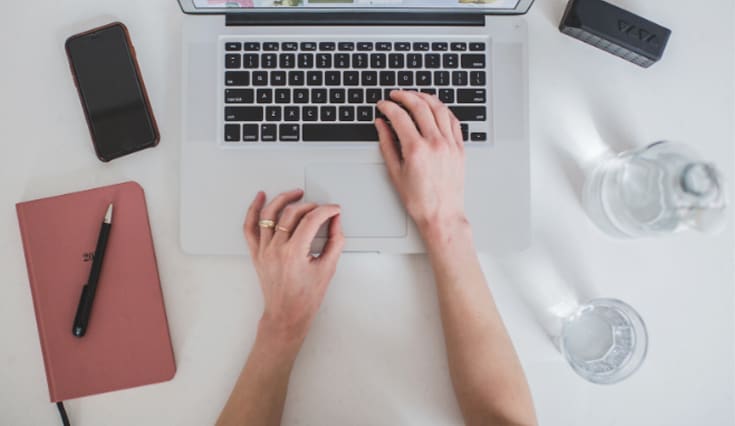 The Online Self-Management Program offers free web-based support to Ontarians living with one or more chronic conditions, such as diabetes, chronic pain, high blood pressure, stroke, cancer, heart or kidney conditions, as well as their caregivers.

The program offers:
Help With Your Health Online workshop series;

Powerful Tools for Caregivers online program;

One-One Health Coaching and;

Living Healthy Webinars

For clients looking at enrolling in an online workshop: https://www.youtube.com/watch?v=PzMVmTZoHKs
Programs can be accessed from any device with an internet connection and are designed to accommodate all levels of computer skills.
Browse available programs at www.selfmanagementontario.ca and register for the program that works best for your needs.
Please contact Hannah at onlinecdsm@bruyere.org if you have any questions or need assistance with registration.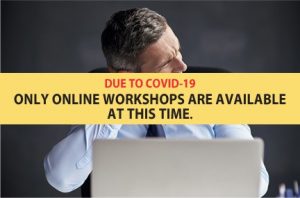 Chronic Pain
SELF MANAGEMENT
Chronic Pain Self Management workshop is for people who live with chronic pain. Each week you will learn new ways to live your life with your chronic pain and improve the quality of your life.
Some of the Topics you will learn about are:
Treatments that are available to you
What to do when you have
difficulty sleeping and feel worn out
What to do when you feel closed off from others
How to cope when you feel
like pain is controlling your life.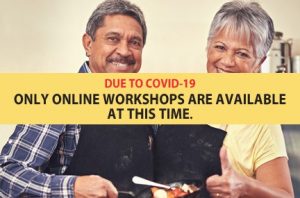 Chronic Disease
SELF MANAGEMENT
Take Charge! is a workshop for those who live with any chronic or ongoing health conditions such as diabetes, heart disease, stroke, anxiety, pain, depresssion and arthritis to better manage their symptoms.
Some of the Topics you will learn about are:
Healthy eating
How to add exercise to your day
Managing stress
Planning and problem solving
How to talk to your doctor or healthcare provider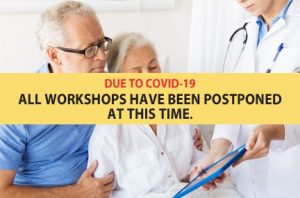 Attention!
HEALTHCARE PROFESSIONALS
Enroll in our FREE WORKSHOPS NOW!
Enhance your patient care! Learn new ways to help your patients succeed in making healthy choices and changes to both prevent and manage their chronic conditions.
Some of the Topics you will learn about are:
Who leads the workshop
Who trains the Peer Leaders
Launch a great workshop
Promotional Materials
Brief Action Planning
See what you missed - Photo gallery
To receive more information or to have one of our representatives contact you register now! Or
contact us
with any questions.
What people have to say about
Take Control Take Charge
"I have just completed the 6 week course . I found it extremely useful. I met approximately 12 exceptionally brave and wonderful people who were all willing to share their experiences and feelings with one another. At first I thought it might be very intimidating, but I found out after the first class that it was going to be very relaxed and with no pressures. I was so happy to find this particular course. I highly recommend it to any one with a chronic illness that are as frustrated as I am."
Helen
"Since the completion of this course, eight of us decided to continue on supporting one another and formed our own group. We named ourselves the " living, sharing caring group" and meet every three to four weeks, and continue to share and support each other any way we can. We communicate through e-mails and phone calls and regularly keep in touch in order to help make life manageable on a daily basis. We welcome new members and so far have extended invitations to other "Take Charge" groups as this program is the reason for our new- found achievement. Thank you."
Randy
I have just finished the six week (Take Charge!) workshop covering the Living a Healthy Life with Chronic Conditions book. I was pleasantly surprised of the contents and the value of the presentations I received. Many of us who live each day with our chronic conditions do not have the opportunity to express our situation and have people who care and listen. The items we covered including the Action Plan reinforced the value of taking control of our conditions and making plans to achieve our goals. I felt it made me more aware of how to apply myself. I was impressed with the number of exercises in the book however every section we covered was equally valuable. I was very fortunate to be able to attend this seminar and I thank you.
Donald