TakeControlTakeCharge
COVID-19 Updates
March 15 COVID-19 situation update at HHS
What you need to know
Dedicated COVID-19 assessment centres are being established in Ontario. On Monday, two centres will open in Hamilton, including one at the West End Clinic. The Assessment Centre is for patients who have been referred by their health care provider or Public Health and is located in a separate clinic space with specific hours of operation. HHS staff who have been scheduled to work at the Assessment Centre in the coming days have been involved in discussions and are aware of the opening. More information about the Assessment Centres will be posted online by Public Health on Monday and shared in the next update.
Plans are being made to implement screening at hospital entrances. Staff will require their HHS ID badge to access our sites as soon as screening begins. More information to come.
The Ontario Ministry of Health has launched a new self-assessment tool for people to use if they have COVID-19 symptoms or have been in close contact with someone who has it. People should self-assess before seeking care in person or by phone. Anyone experiencing a medical emergency should go to the emergency department or call 911.
Effective immediately the wellness/fitness centres at all HHS sites are closed. This is in line with our overall efforts to minimize the spread of COVID-19.
What you need to do
Share the self-assessment tool with family and friends
Continue to follow guidelines on gatherings, remote work, travel and self-screening/self-isolation
What is happening elsewhere
IMPORTANT LINKS
https://coronavirus.jhu.edu/map.html
https://coahamilton.s3.amazonaws.com/uploads/2020/04/Staying-Connected-Resources-for-Seniors-re-physical-distancing-final-1.pdf
Support Group
Living Sharing Caring

Take Charge members can interact with other members who suffer from the problems related to their illness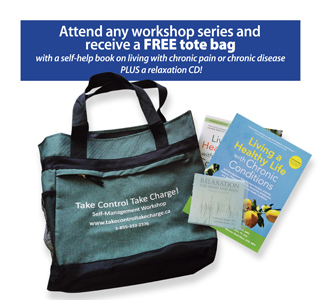 Online Chronic Self-Management Program
FREE to individuals across Ontario who are living with one or more chronic conditions such as diabetes, chronic pain, high blood pressure, stroke, cancer, heart or kidney conditions. Many of the workshops are also beneficial for caregivers and anyone looking to improve their health literacy. The online programs can be accessed from any device with an internet connection and have been designed to meet different needs; from one-on-one health coaching and group-based workshop series, to one-time health literacy webinars. To learn more about the online self-management programs or to register for an upcoming program visit
or call (Toll-free) 1-844-301-6389